I'mma tell you what Banks told me: "cuz go ahead, switch the style up
If the niggas hate then let them hate and watch the money pile up" – 50 Cent
The word pivot in the world of startups has become popular. A company pivots anytime something is not quite going right so they make a turn and do something different, in some cases way different. Nothing is guaranteed to be a success once your business makes that pivot, but when your original concept is failing you have to do something. When we started TheKoalition.com it was supposed to be "The Urban Gamers Guide." We set out to make the black version of IGN. When that wasn't working we pivoted a little and the site took off, we made the site less about race and more about culture. Hip hop has its fair share of pivots, much like startups. Take for example the Black Eyed Peas.
You can hear for yourself above the sound Black Eyed Peas had early in their career was what some in the hip hop industry considered "underground" or "backpacker" music. Even till this day their first album hasn't sold squat. According to Wikipedia there are no gold or platinum certifications for their first two albums. Something happend. After those two failed albums to produce more fans and sell records they changed.
"Right when we came out, we got a whole lot of love from MTV. The first hip-hop band to be on a rock tour. That's pretty big. First hip-hop band to do a lot of things from LA. We kind of set-up a whole way of doing it. The Beastie Boys did it before we did but I'm talking about hip-hop groups from LA that have some black people in it. You could do it like this and sell 400,000 copies, 800,000 copies, which to a group like us is a lot, when you don't have an Erykah Badu on a record. Then The Roots blew through the f*cking roof with that Erykah Badu sh*t. The Roots came out with that sh*t with Erykah Badu you know? I'm a competitive cat, man. I went from battling people on open mics to now I'm battling motherf*ckers on the charts. F*ck that – I want a Grammy too!" – Will.I.Am
Will changed the sound and style of the group and even added a new vocalist member Fergie to the mix. They released the album "Elephunk" and the rest is history. That album went on to sell 8.5 million worldwide, and the next album "Monkey Business" sold 10 million. Did that pivot work? Ha!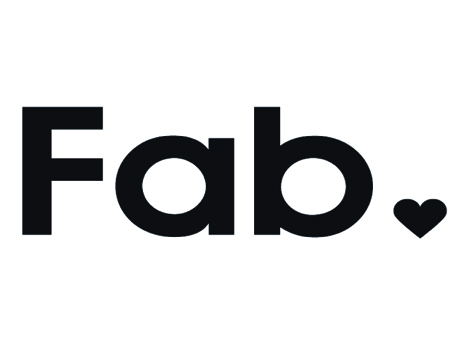 A recent startup pivot that has been wildly successful is Fabulis. They started out as a gay social network. Theres a social network for everything in these days, but even with a saturated market you would assume something like a gay social network would take off. They assumed the same thing. Raised millions of dollars from VC's, the interest started to die down for gay communities, and they just couldn't reach that revenue point they had projected.
But like most startups they experimented with other business models, especially the most popular at the time: Daily deals. With the success of Groupon everyone was turning to daily deals for a quick buck. But during their experiment they discovered that design was a market for them to go after. In doing so they now have a site not for gay people but for anyone that values good design products. They changed their name to Fab.com and the rest is history. Now they are expanding to new countries and on track to do 140 million in sales by the end of this year. From gay site to design site.
There are many more examples in hip hop and startups to pull from. The purpose of this post however is to demonstrate that nothing is wrong with a pivot. Sometimes its the only thing you can do unless you decide to wave the white flag. Theres nothing wrong with that either. Rinse and repeat.
I will not lose, for even in defeat, there's a valuable lesson learned, so it evens up for me." Jay Z
When is the right time to pivot?
I can't really answer that question. What I can say is following methodologies like Lean, can help you think of unique ways to iterate your product early in the process so that you can avoid making mistakes later. "Fail faster" is what my mentors tell me.
"When to pivot is still an art and will always be an art," Blank says. "We can tell you the process and how to run tests. But it's like teaching you how to paint. We can tell you about perspective, how to mix colors, but we can't teach you how to paint The Last Supper." – Steve Blank read more
by Anthony Frasier | @anthonyfrasier